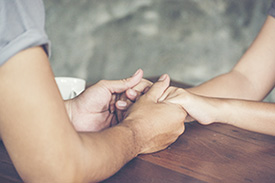 Introduction to Tennessee's Intestacy Law
Dying without a will is unfortunately very common. If you die without a will, your property will likely go through a court process called probate and will ultimately be distributed according to Tennessee's intestacy law. Here are some common events that may happen if you die intestate:
Your immediate next of kin, whoever they are, will likely inherit your property first. If you die intestate, everything goes to your next of kin. Your next of kin are the people who have the closest relation to you. Your children are first in line, along with your spouse if you are married at the time of your death. Otherwise, it's your closest relatives. For example, say you die intestate without a spouse, children, or parents. Your next of kin could be your much younger half-sister or a cousin you've never met. Whoever fits the "closest living relative(s)" criteria will inherit everything after the estate pays your debts and taxes.
 
That son- or daughter-in-law you don't like will get your property before that niece or nephew you do like. Marital property owned by your children is governed by the laws of the states they live in, not you. If they live in a communal property state, they're sharing the inheritance, 50/50. While the laws are different in every state, property acquired during marriage by either spouse may be marital property, especially if it was used for the benefit of both spouses. 
 
A little bit of money up for grabs can have a cooling effect on interfamilial relationships. In a perfect world, family members would all get along, never be jealous, and always do right by each other. This isn't a perfect world. Intestacy law doesn't take into account the relationships the deceased had with anyone or what the deceased orally promised to someone. Even if widowed Uncle Bob told you he wanted you to have his '65 Thunderbird, without a will, the car is going to his son…who doesn't even have a driver's license. When families start fighting over estates, lawyers get a lot of money and the family gets a lot of heartaches, so it's best to put your wishes in writing so everyone knows what is expected in advance and the Court has authority to enforce your wishes.
If you've recently lost a loved one who did not have a will and have questions about their estate's administration, you should speak to a probate attorney for guidance.  If you need assistance, we invite you to contact us to schedule a consultation.