There are many questions that our visitors want to know, which is why we provide this Estate Planning and Elder Law FAQ to help you understand what we do and how we work.
Common questions about what we do… 
What is an estate plan and why do I need one?
 There is a misconception that an estate plan is actually a set of documents-a will, a trust, etc. However an estate plan is actually looking at your personal situation and making sure that we are able to plan for your life and your death in a way that makes the most sense for you. This requires us to consider what belongings you have and where you keep them, what your family relationships look like, and how you want your assets to be treated both during your lifetime and after.  We will also make long term health care considerations and make the most informed plan we can to make sure your wishes are honored and resources are available for any situation you are likely to face.
What is the difference between a trust and a will?
A last will and testament, or a "will", is used after your passing to open your probate estate in Probate Court.  Not all of your assets go through probate- that is one thing we will talk about when creating your estate plan.
A trust on the other hand is not as easily explained.  Some trusts are created within your will ("testamentary trusts") while others are created while you are alive ("living trusts"). Some trusts are easy to change ("revocable") and some are not as easy to change ("irrevocable").  
 There are many types of trusts but essentially a trust is a container that you use to hold your assets separate from your individual person and your individual property. Since there are so many types of trusts, it is important to speak with a qualified attorney about what type of trust is best for your situation. 
What happens when someone dies without a will?
When someone dies without a will, the law says that they have died "intestate". This means that the state laws will control how their belongings are split among their family.
Should I hire a lawyer to help me draft a will, or can I do it myself?
'Creating a will is a process rather than just a document. An attorney is going to think about many things and pose questions to you about your values, your belongings, and your family situation in order to create a plan that will best suit your situation. They'll also encourage you to think about backups and encourage you to think about incapacity. For these reasons, I would encourage you to discuss your will and your overall estate plan with an attorney rather than trying to do it yourself. However, yes you can create your own will.

For Tennesseans the law recognizes handwritten wills. These are also called holographic wills. However, due to the difficulty of proving holographic wills in court, I would recommend only using a holographic will if you have not yet had time to complete your last will and testament with your attorney.

As a well regarded probate litigator once said, DIY wills are a probate attorneys best friend. When you write your own will, you have no way of knowing whether it will achieve the goals that you want it to achieve. When you write your will with an experienced estate planning attorney who is familiar with the laws within your state, you create a document that can preserve your wishes.
What do I do after a loved one dies?
If you have recently experienced the loss of a loved one, first let me express my condolences. I have had people call me immediately after their loved one passes and my advice to them is to take their time. While the process of probate or transferring assets is important, it is more important that you take care of yourself and that you acknowledge your grief and your loss in that moment. Hopefully your loved one has shared in advance with you their preferences for how they would like their body to be honored. We definitely encourage our clients to do as such.
As for the work of a probate attorney, our work can begin once you have the death certificate. This usually takes about a week or two. Then once you've had a moment to acknowledge your new reality without that loved one, you can contact an attorney and let them walk you through the next steps and to discuss whether or not probate is appropriate for you.
If you believe that your loved one had a very small estate, probate may not be appropriate and you may want to consider using our Tennessee Transfer Toolkit. The Transfer Toolkit provides the step-by-step instructions, documents, and resources needed to easily transfer the assets of your loved one.
How do I make sure that my healthcare wishes are honored if I become incapacitated?
The best way to make sure that your healthcare is handled in a way that honors your wishes if you become incapacitated is to appoint someone as your healthcare agent through a healthcare power of attorney. Your healthcare agent should be someone who is aware of and agrees with your values concerning medical decisions.
It's also a good idea to have an Advanced Directive, also known as a living will. This document should be shared with all of your healthcare professionals, including specialists. Additionally, we recommend that you notify any hospital that you anticipate visiting if there is an emergency. In most cases, this is the hospital closest to your home or where you have previously received treatment. You should provide them with a copy of your advanced directive and also keep a copy on your person, such as in your wallet or your purse, or possibly even your glove compartment.
Are there different types of wills?
 Yes, there are different types of wills. There are holographic, nuncupative, and traditionally prepared wills. You can have more than one type of will at the same time, although we don't recommend it.

Holographic wills are those that are entirely handwritten and signed by the will-maker. The handwriting in these wills must be proven in court. 

Nuncupative wills are those made orally while on a deathbed. They must be reduced to writing by one of the witnesses, and the  value of assets that can be passed on through them is limited. These wills are rarely used. 
A traditionally prepared will is one that is handwritten or typed, usually with the assistance of an attorney.  It will name who will inherit, who will administer the estate, as well as other provisions about how the will-maker's wishes should be carried out. 
These are general rules for Tennessee wills.  Each state is able to make its own laws concerning estates and probate law. 

Can I name beneficiaries in my will?
Yes. One of the primary reasons to have a will is to make sure that your assets benefit the people that you want. Those people are called beneficiaries. Beneficiaries do not have to be individual people. They can also be organizations and they can be trusts.
There are many ways that we can structure your estate plan to make sure that your assets get where they belong. It's important to note that you can also name people you do not want to inherit in your will too. A qualified estate planning attorney can help you with how to accomplish your goals through a well designed estate plan. 
Are there different types of trusts?
Yes! There are many different types of trusts. Some trusts come into existence immediately while you are alive and some trusts only come into existence after you pass away. All trusts have a specific purpose and it's important to talk to your attorney about what you are trying to achieve so that it is structured in a way that achieves your goals.
I don't have a lot of assets. Do I still need a trust?
When we consider whether someone needs only a will-based plan or a trust-based plan we are looking at specific situations not only in terms of how much money or assets there are, but also the family make up and overall goals.
For example, your attorney should address how to protect the inheritance of beneficiaries such as minor children or dependents with conditions such as mental illness or issues with substance abuse. For these beneficiaries, we want to make sure that the inheritance is well spent, and your estate plan is created in a way that won't possibly disqualify the beneficiary from receiving other benefits. In other words, we want to take a holistic approach to what our clients want to achieve. We want to be mindful of the financial, emotional, and administrative costs of the different plans that we could create. 
How much will it cost to have you make my will or my trust?
I don't know about you, but I hate looking up a service or a product online and coming away having no idea how much I need to budget for it. We believe in being transparent about fees and are happy to let you know our rates so that you can get an idea of how much things will cost. You will need to speak with us in order to get a final quote. This final quote will be reflected on your Representation Agreement which will be presented to you for signature before work begins on your estate plan. In short, you will know the cost before you sign any contracts with us. Our fee schedule can be viewed here. 
My family member is on their deathbed. How long will it take to make a will?
If your family member is actively dying, it may be too late to create their will. While we hate to say that, this is the unfortunate reality.
However, if your loved on is in hospice or at home and they are able to communicate and tell us their wishes during a private conversation with our attorney, we will do our best to expedite the process to complete a will for them. To expedite the process, we highly recommend that you have your loved one call us directly to let us know what they want. You cannot call and tell us what they want on their behalf. In emergency circumstances, we have completed wills in one to two days.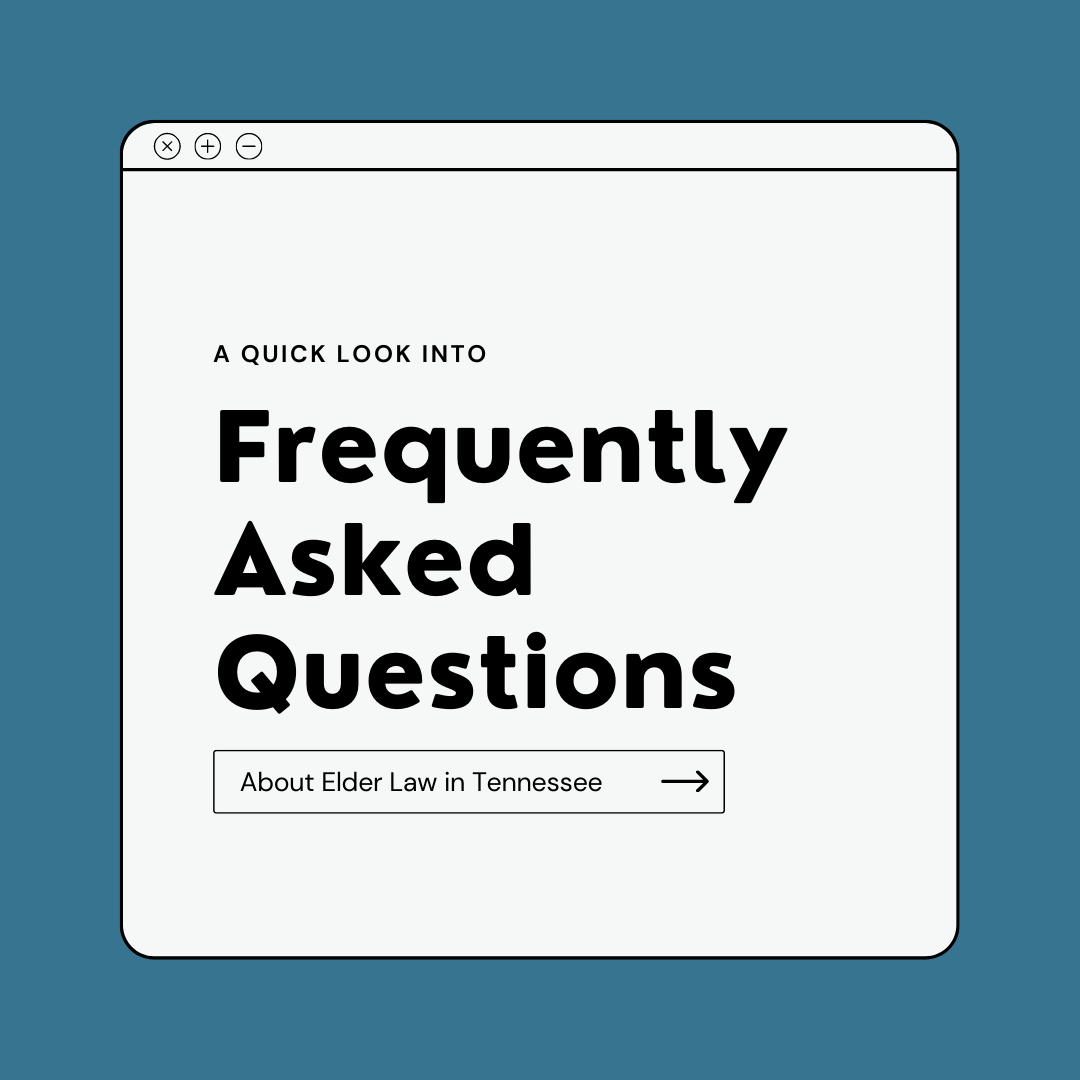 How we operate our business…
Will you come to me or do I need to come to your office?
 Whenever possible we like to work remotely by video calls (using applications such as Zoom) or telephone. Typically we will meet in person to sign will and trust documents or if an in-person Court appearance is required.  If we need to meet in person, we are happy set an appointment to meet at our office space or come to your location. 
I don't have an email address, is this okay?
Our office prefers to communicate using email. We use email to communicate with clients about court dates, case updates, and to schedule phone calls. If you do not have an email address right now and are willing to obtain one and learn how to use it, then we are happy to work with you. Please keep in mind that we may not be a good fit for each other if you do not want to communicate via email on a regular basis. If you are adverse to email, let us know! We can refer you to another attorney in our service area who might be a better fit for you. 
I have a lot of questions. How do I get in touch with you?
The best way to get in touch with us, and make sure that we have time for your questions, is to schedule a call. If you are not a Client, yet want to see if we are a good fit, you can book a free 15 minute initial call.  If you are an existing Client and would like to discuss your matter, you can schedule an Existing Client Status Update here.
For existing Clients we suggest that they keep a running list of questions that they can update and track as their case progresses. As a courtesy, the firm will also provide the Client with a "roadmap" of their case. This is a snapshot of tasks completed, tasks in progress, tasks for the Client, and what to expect in the future. We find this really helps our Clients see the "big" picture. 
For potential clients who are wanting to create an estate plan yet are unsure where to start, we suggest taking our Virtual Estate Planning Challenge. With this challenge, we walk you through, step-by-step, each of the key decisions that need to be made prior to drafting your estate plan. 
If you are not yet a Client, and have questions about something that isn't answered on the website you can email us at hello@galsnashville.com.
Can you notarize my documents?
Yes! We are happy to notarize documents for Clients as well as for community members. We have three notaries on staff and are also able to notarize documents remotely if it is more convenient for you. We also have a community of mobile notaries that we can refer to if you need someone to come to you. 
Do I have to pay upfront or after the work is completed?
All flat fee work requires full payment up front. This includes estate plans and some other matters. All other cases require deposit before the work begins. 
Do you do free consultations?
We are committed to providing free information through our website and social media accounts. However in order to successfully provide services to our clients we charge for any legal advice provided by our attorney. 
Our firm is happy to hop on the phone to discuss your case. To do this, we ask that you schedule an "initial call". We use this initial call to determine if we are a good fit for each other. We are also happy to answer inquiries via email. 
Fee Schedule
We believe in being upfront about our prices. Schedule an initial call if you would like to receive a quote. Elder Law Blog
We use our blog to provide useful information to help you about estate planing, probate, conservatorships, TennCare and Medicaid planning, and other elder law topics. 
Monthly Newsletter
We use our newsletter to provide updates about our services, legal trends, community news, helpful resources, and to spotlight other businesses that are dedicated to helping our clients. 
Virtual Estate Planning Challenge
Our 7 day virtual estate planning challenge is designed to help you figure out the essential pieces of your estate plan, before you ever talk to an attorney!