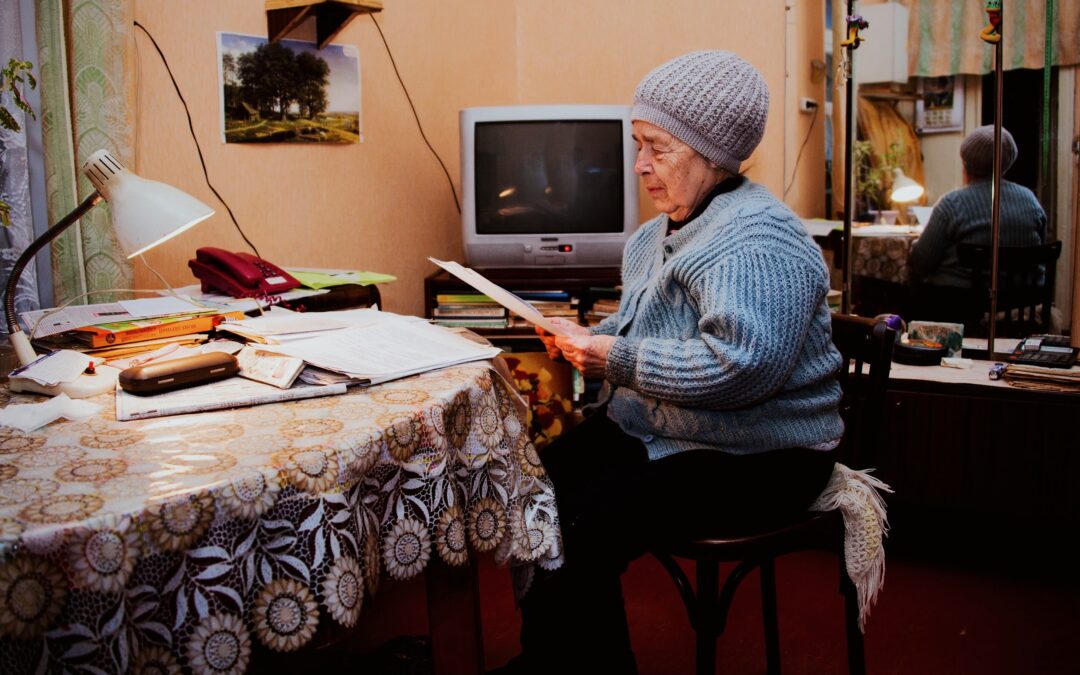 Conservatorship is a legal status granted by a court to a person to manage financial and/or personal affairs for another person. Conservatorships are typically used to give a family member or close friend the legal authority to make legal decisions on behalf of someone with a disability. This may include a special needs adult child, a person living with dementia, or other medical conditions that impact day-to-day life., etc. The person granted the conservatorship is known as the conservator, and the person whose affairs are managed is called the conservatee. (You may also see them referred to as the "ward" or "respondent" in a legal context.) 
Conservators are appointed for many reasons, including a variety of medical conditions, inability to recognize fraud, or if a power of attorney document is invalidated or abused. With great ability comes great accountability, so it's important that conservators carefully adhere to their legal obligations. Conservatorship is overseen by the courts, so transparency and accountability are vital. A conservator can hold extensive legal power concerning the conservatee's financial and personal life. 
Types of Conservatorship
There are multiple options for establishing a conservatorship, and each one impacts what that conservator or conservatee is responsible for and capable of doing after a conservatorship is granted. The semi-recent dispute between Britney Spears and her father brought to light everything that can go wrong in a conservatorship. If you wondered about what type of legal proceeding Britney was involved in, below is a list of different types of conservatorship. At one point or another, Britney was involved in each of them under the California case. 
Here's what the equivalent cases look like in Tennessee: 
Conservatorship over the Person:

In a conservatorship over the person, the conservator has complete control over the conservatee's health and physical life, including healthcare and living arrangements. This includes deciding what treatments the conservatee undergoes, whether they're placed in a care community, etc.

Conservatorship over the Property:

In a conservatorship over the property, the conservator has complete control of the conservatee's financials, including bill payment, day-to-day cash flow, and management of all financial accounts. When this type of conservatorship is granted, the conservatee only has access to their financial accounts with authorization from the court.

General Conservatorship

: A general conservatorship is comprehensive, giving the conservator complete control of the conservatee's person, property,  and all other significant life decisions. This is the type of conservatorship that is appropriate for most families. 

Traditional Conservatorship:

Traditional  conservatorships are expected to last for the lifetime of the conservatee. Terminating a traditional conservatorship can occur if a conservatee can legally prove they no longer need assistance. In fact, the conservator has a duty to notify the Court if assistance is no longer needed under the requirement that a conservatorship should be the "least restrictive alternative" able to protect and provide for the conservatee. 

Emergency Conservatorship:

An emergency  conservatorship is limited to a time period of 60 days for the purpose of addressing urgent or specific needs of the conservatee during a short period, for example if someone had immediate injuries from an accident but was expected to recover. It is not unusual for these types of conservatorships to be used while the urgent matter is resolved and then converted into a traditional conservatorship. 
Establishing a Conservatorship
The first step involves discussing your situation with an attorney who practices probate law in your area. Based on your understanding of your loved one's condition, the attorney will be able to discuss your options. If they recommend that a conservatorship is appropriate, they will then walk you through which type of conservatorship would be best and next steps. 
 Once you hire an attorney, the next steps usually involve obtaining medical proof of the need for a conservatorship, known in Tennessee as a "Report of Physician." The more medical and financial information you can provide about the intended conservatee, the easier this will make your case (and less expensive!). 
The process for petitioning the court for conservatorship can vary depending on the state. An experienced attorney will help you navigate through the complexities of this procedure, providing insight and clarity about legal proceedings.
The Role of the Conservator
Being a conservator requires responsibilities for the well-being of the person under conservatorship. Because most conservators manage both the person and property of the conservatee, this means handling bill payments, making investment decisions, applying for eligible benefits, making healthcare choices, and ensuring their welfare. The conservator's duty is to act in the best interest of the individual under their care by considering the conservatee's needs and as well as their preferences when making decisions.
Conservators are expected to adhere to specific guidelines and regulations set by local laws and courts. In Tennessee, conservators are required to file regular updates on the financial and medical status of the conservatee.  They also must seek court approval for certain matters, like selling valuables or making big ticket purchases (usually over $500.00).  It is essential to maintain records of all transactions concerning the assets and finances of the person under conservatorship.
These duties add a layer of transparency, protection, and accountability, and alert the court to set a conservatorship for review hearing when there are concerns or significant changes to the situation.
To effectively provide support and assistance, conservators must have an understanding of the physical well-being of the individual under conservatorship. Professional evaluations will be helpful in identifying any healthcare needs. When making decisions on behalf of the conservatee, conservators should consider the stated values, preferences, and wishes of the conservatee, but may ultimately have to make a decision that the conservatee is unhappy with. 
Understanding the Conservatee
A thorough understanding of the conservatee's mental and physical health is vital to help determine the level of support and assistance needed. Maintaining an open line of communication with medical providers will help identify specific healthcare needs. If a conservatee has existing healthcare providers, such as a primary care physician, the conservator should begin working with those providers so long as they can work together in the best interest of the conservatee. 
Whenever possible, involving the conservatee in decision-making throughout the process can help ensure their dignity and autonomy are respected. In the same way that a ghostwriter is expected to write as the client wishes, a conservator is expected to make decisions that align most with what the conservatee wants and needs. It's not about the conservator, after all – it's about ensuring that the conservatee is well cared for. 
The Conservatorship Process
To become a conservator in Tennessee, you must first file a petition with the court that handles probate matters in the county where the proposed conservatee lives. This is done through the court clerk. In most Tennessee counties, conservatorships are heard in Chancery Court, although they may also be heard in Circuit Court or General Sessions Court. 
Most local rules will require you to work with an attorney to file a conservatorship.  Choose an attorney who has experience handling conservatorship matters, who understands your goals, and who is a good personality fit for you. Once the conservatorship is set up, you will continue working with your attorney until the conservatorship is terminated, so it's good to find someone who you can work with for the long term. Your attorney will collect information about you, your family, and the proposed conservatee in order to prepare the petition. If you have knowledge about the conservatee's medical and financial situation, you will want to provide that information to your attorney as soon as possible. The court reviews the petition and appoints a Guardian ad litem (or "guardian for the case")  to investigate the facts laid out in the petition. At this point, they will usually set the hearing on the petition for about 45-60 days after the petition is filed. 
The Guardian ad litem acts as the "eyes and ears of the Court." They will interview you, speak with the proposed conservatee, review medical and financial records, and talk to other people who may have information about the situation, such as relatives or neighbors.  Their job is to answer two questions. One, does the proposed conservatee need a conservatorship?  Two, if a conservatorship is needed, who should serve as the conservator?  The Guardian ad litem will make a written report to the Court on these two questions and may also make other recommendations, such as how much an insurance bond should be set for, whether property should be sold, or other matters relating to the appointment of a conservator. 
During court hearings, the judge considers all relevant evidence. Judges are only allowed to consider evidence that is considered "admissible," so your attorney may ask you to help gather certain records depending on what challenges they expect.  Remember that the proposed conservatee has certain rights under due process, and may have an attorney appointed for them to challenge the conservatorship if they do not think it is needed.  Other family members may also get involved. This is why it is so important to work with your attorney to anticipate and prepare for the hearing. 
If the court determines a conservatorship is in the conservatee's best interest, the judge will enter an Order appointing a conservator. At that point, the conservator assumes the responsibilities and duties outlined by the court and carries them out. Again, they do this keeping in mind the best interest and preferences of the conservatee – even if this means going against what they would personally choose to do in a similar situation. 
Managing Finances and Assets
Conservators are responsible for managing the conservatee's finances and assets. Financial management includes:
Creating a budget that aligns with the conservatee's needs and resources.

Ensuring all necessary expenses are covered.

Making financial decisions to preserve and grow the conservatee's assets, including investment decisions.
Ensuring the Well-being of the Conservatee
Conservators play a role in ensuring that the conservatee has access to healthcare and they are empowered to make important medical decisions on behalf of the conservatee. They are responsible for selecting doctors, scheduling appointments, consulting with healthcare providers, advocating for the conservatee's healthcare needs, and utilizing health insurance and other benefits appropriately. 
It is important for conservators to be familiar with the services and resources available to conservatees in their community. These resources may include government assistance programs, support groups, counseling services, and educational materials. By connecting the conservatee with these resources, conservators can promote their well-being. This ultimately improves their quality of life.
Termination of Conservatorship
There are situations in which a conservatorship can come to an end. For instance, if the person under conservatorship shows improvement in their condition and regains their ability to make decisions. The more common reason to terminate a conservatorship is when the conservatee dies. 
Terminating a conservatorship is a process that usually involves filing a motion  with the court and presenting evidence and documents to support the request. It typically requires a hearing. 
If the conservatee is asking for the conservatorship to be lifted because their situation has improved, the court will assess whether there is sufficient evidence for termination, considering what is in the best  interest and well-being of the person under conservatorship. Often times if a person is no longer in need of a conservatorship, their conservator will work with them and the court to terminate the conservator and allow them to sign a Power of Attorney instead. 
Graceful Aging Legal Services
Do you need help navigating the complexities of conservatorship? Graceful Aging Legal Services offers comprehensive legal assistance for adults. Contact us today if you need help with estate planning, wills, trusts, or understanding conservatorship. Our experienced team is ready to help your family.