At some point, everybody thinks about creating a Last Will and Testament. However, many never do. Having a conversation about what will happen to your belongings after your death- and then seeing it on paper- is a daunting task.
So, what happens if you never do it? We'll give you our best lawyer answer- it depends! When a person dies without a will, they die "intestate." Every state has different intestacy laws that dictate who will inherit a person's property when they die intestate. So who inherits your things depends largely on what state you live in, and your family composition. Below we detail what will happen to your estate if you die intestate in Tennessee.
What happens when you die intestate in Tennessee?
Are you married with or without children?
Let's start with the simplest scenario: if you are married with no children, your spouse will inherit your entire probate estate. However, this will change if you do have children. If you are survived by your spouse and one child, each will inherit one-half of your estate. Additionally, if you are survived by your spouse and more than one child, your spouse will inherit one-third of your estate, with the remainder split evenly among your surviving children.
Let's say you die without a will in Tennessee while unmarried or widowed with children…
If you do not have a spouse or are widowed, your estate passes to your children. All of your biological and/or legally adopted children inherit equally. In some cases, children are able to prove their parentage by DNA testing after a parent has passed in order to claim part of the estate. All children will inherit equally, so it is important to inform your family of all children who may have a right to inherit from you.
What happens in the tragic case of a child dying before a parent? If your child gave you grandchildren before they passed, then their share of inheritance will pass to those grandchildren. Otherwise, their share will be split among your other children.
Or you die while unmarried without children…
Let's say you are not married and you have no children, but your parents survived you. Your parents will inherit your entire estate. If neither of your parents survived you, your estate would then pass to any siblings you may have.
I don't have any close heirs. Who gets my assets if I die intestate?
But wait: I am not married, I have no children, I survived my parents, and I have no siblings. What now? In this case, a probate attorney may need to do what is called an "heir search" which is basically creating a family tree to find your closest relative(s). Your closest blood relatives will receive your estate. In the event that they cannot be found or do not respond to the attorney, your estate may be deposited with the Probate Clerk's office and ultimately turned over to unclaimed property.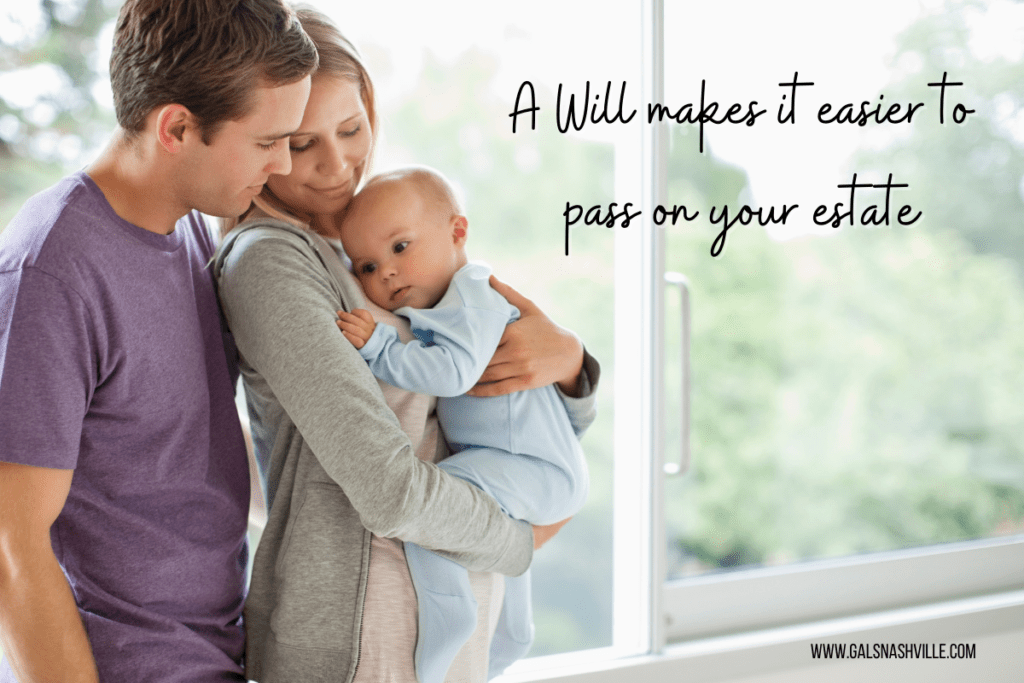 Create a will if you want control over who inherits your estate
Of course, the easiest way to avoid confusion and know for certain where each piece of your estate will end up is to create a valid estate plan including a Last Will and Testament. Thinking about what will happen after death is a daunting task, but in the end, it will save your surviving family more money and stress.
Do you want to get a head start on your Will or need to update your Will? Take our Virtual Estate Plan Challenge! We created this 7-email series to help our Clients and guests organize their thoughts about their wishes for their estate. You can use this information later on when you create your documents. Give it a try!