The reason to create a last will and testament is simple: it provides a way to give the people you have left behind instructions for your assets and belongings after you die. However, how you create that will can be a little more complex. While you aren't technically required to hire a lawyer to draft a will, failing to do so can lead to costly problems for your family and others.
For Example: the Estate of James M. McKinney
To illustrate an example let me share with you a story about the Estate of James M. McKinney (Tennessee Court of Appeals Opinion dated June 9, 2022). In this case, a man created a will online without consulting an attorney. Unfortunately, the gentleman listed only one of his two daughters in the online form. However, the will had language that left his property to "all of his living children". Because the language was unclear in the online will form, both daughters have found themselves unsure of their inheritance.
While the most recent decision has said that both daughters inherit under the online will, there is no clarity on whether that is what their father actually intended. This serves as an important reason why it's important to hire an attorney in the first place. Both women have already spent two years of their lives, as well as a lot of energy on this case. The cost of an attorney to guide you in preparing your will and estate planning documents is much less expensive than what your family will spend to challenge an inaccurately drafted will in court. We're guessing that Mr. McKinney wanted one, or both, of his daughters to inherit money from him, instead of their lawyers. Things would have been easier for his family if he used a lawyer to write a Will for him.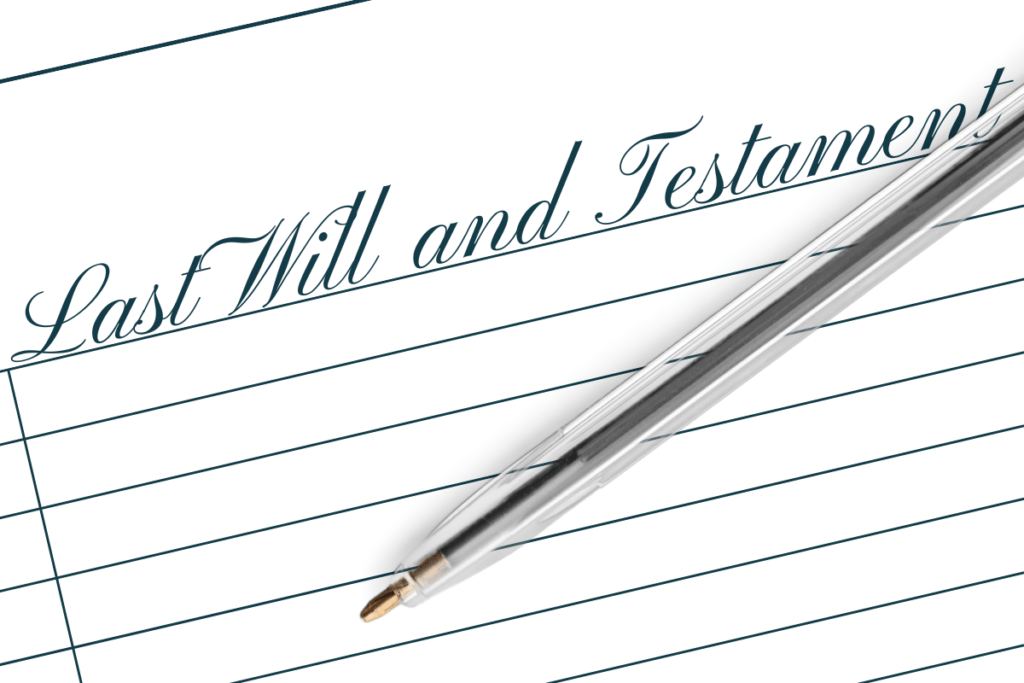 Holographic Wills
While the legal requirements of a will vary by state, some allow you to make a handwritten will, called a "holographic" will. However, it is more common for people to type their will. A typed will is easier to read and has a cleaner look. One of the drawbacks of a handwritten will is it often requires handwriting verification in court. While a Tennessee will prepared by an attorney can usually be admitted to probate without the need for any witnesses, a holographic will with the same provisions will require two witnesses who can identify the will-maker's handwriting to come to court. Keeping in mind how much we type and text these days, we expect it will be more and more difficult to find these types of witnesses as time goes on.
Online Will software
Many services have popped up that offer do-it-yourself-will software and other legal documents. These services might work fine if you are a single individual and have little or no property. However, the rest of the population should not use these programs. Now we're not making this statement because we're in the will-making business. We want you to know that there are risks involved when attempting to create legal documents on your own, whether it's a will or a business agreement. With a will, you will not be able to make any corrections if there are mistakes since it is a post-death document. Even Consumer Reports concluded that none of the will-writing products was likely to entirely meet a person's needs unless those needs are extremely simple. In short, using a professional to write a Will is a better option.
You get what you pay for
If you read the fine print on the DIY will form, you will notice that there is no legal advice. There is no attorney-client relationship! And if you want to talk to an attorney, you are going to pay extra for it. Even if you pay for an attorney from the software company to speak with you, they may not even be licensed in your state! The saying "buy nice or buy twice" comes to mind here. While you think you're saving on legal fees by using online software, you may have to pay for an attorney to advise you anyways. And what if the document falls short? You'll have to pay an attorney to either fix it or start over. In other words, if you are going to do it yourself, be prepared to pay someone to fix it.
At Graceful Aging Legal Services, even if your needs are simple, we want to help you find a way to make the process easier for your family. This is what most of our families are really looking for. Our firm can guide you and your family through the process both before and after death.
Getting legal advice from an attorney is so important
Everyone's situation is unique. If you aren't well-versed in elder law, why would you chance making a legal document without consulting an attorney? Attorneys are called "counsel" for a reason! It just makes sense to consult an attorney to make sense of your assets in regard to your situation. You've worked so hard, why would you take risks with what you've built over your lifetime. You need a lawyer to definitively determine whether or not your needs are indeed simple. Here is a sample of the questions to consider:
Do you know if your estate is expected to be taxable under state or federal law?
Do you own significant amounts of tax-deferred retirement plans?
Do you know how to fund that revocable trust that you created online?
Is there anything about your estate that is unusual, such as having children from a previous marriage or a dependent who lives with a disability?
If you have any questions about your estate plan, you need to see a lawyer!
An attorney makes the process easier
Even if your needs are simple, an estate planning lawyer who practices in probate court could help you find a way to make the process easier on your family. This is what most of our clients and their families are really looking for. A legal form found online or at the office supply store will not be able to guide you through the process like an attorney can.
The best lawyer to hire to help you create a solid estate plan is someone who can help hold your family together during the probate process. That's what we want, it's what our clients want. Probate is stressful, but we love helping our estate planning clients ease that stress for their families in advance.
Not hiring a lawyer to write your will can lead to problems that drag your estate out in a lengthy court process, which is expensive and stressful for your family. We want your family to benefit from your estate. Our attorney, April, decided to enter into estate planning practice after the probate of a loved one became contested. You don't want to put your family through that. You can count on our experiences to guide us in creating a peaceful plan for you and your family.
If you are on the fence about having an attorney draft your Will, consider taking our Virtual Estate Plan Challenge. This 7 email series will walk you through the decisions you need to make regarding your assets and property.