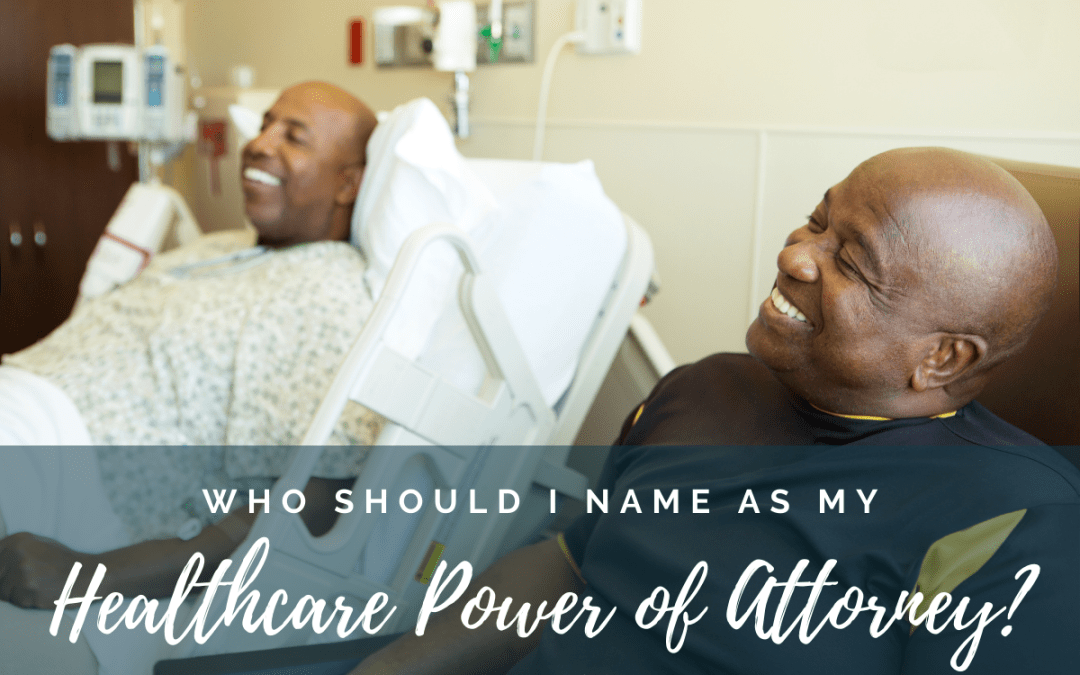 Your medical power of attorney, also known as your healthcare power of attorney (HPOA),  should name somebody who is accessible in an emergency. This is someone who will naturally be right by your side or someone who will be available by cell phone. This person is known as your "agent" for healthcare decisions.
Who is the best person for the job?  
The ideal candidate for a healthcare agent is someone who can meet these basic qualifications:
You trust their judgment
It's good to have somebody who is already in a position of making decisions with you and for you. Someone who you would trust to help you in carrying out the decisions that you have made. They also need to be able to take the information you have provided them and apply it to a different situation. 
They can handle stress in an emergency
All medical emergencies are stressful. Pick an agent who has a history of making logical decisions at difficult times. 
The agent will honor your values regarding medical decisions or end-of-life care
The agent you choose should be someone who knows you very well. You have discussed your values, goals, and preferences. Make sure your agent is someone who will act as your spokesperson and advocate.
You feel comfortable speaking to them about your death, dying, or care during incapacitation
In order to have a good healthcare agent, make sure that you are both comfortable discussing your values around death and dying. This is a serious topic that deserves a well-thought-out conversation. Be prepared to discuss what quality of life you want to have and what types of treatments you would want to have to maintain it. The more you speak together about your feelings towards death, dying, and treatments if incapacitated, the better your agent will be. 
They will be available at any time
A good healthcare agent is someone who is going to be available when you need them. There's no way for you to know when you will need your healthcare power of attorney. You need a reliable person who will answer the phone or make a return call as soon as they get the message that they are needed to make healthcare decisions for you. 
Someone who lives nearby
Oftentimes it's a good idea to choose an agent who lives close by. While not completely necessary, it is better to have an agent who will naturally come to the hospital to be with you during an emergency. 
Someone who is younger than you
While not necessary, it is often very useful to have an agent who will likely outlive you.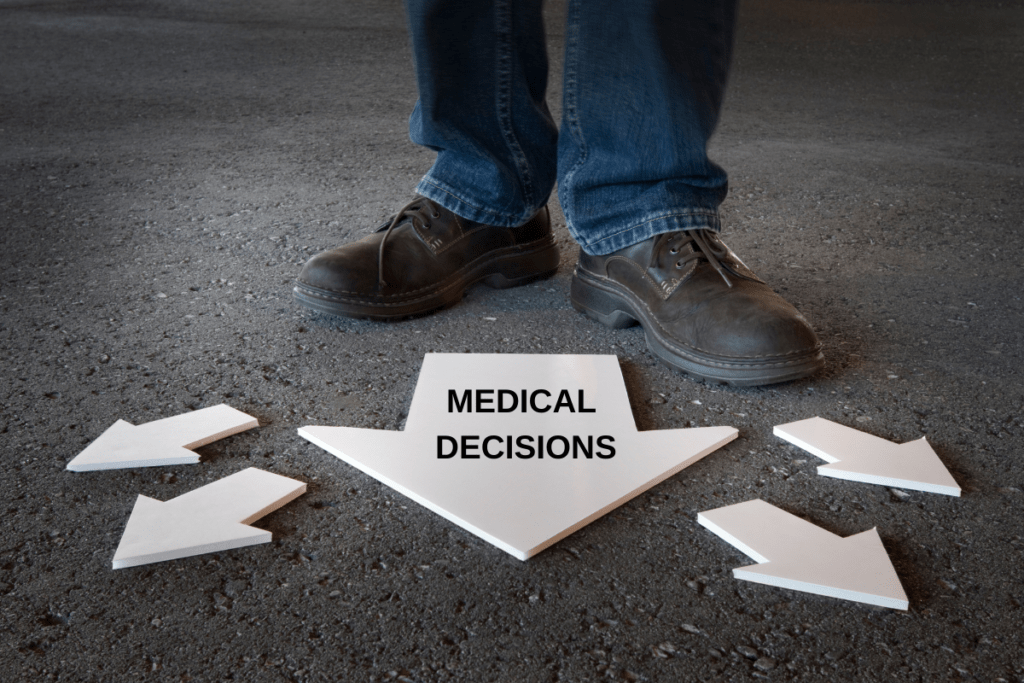 In conclusion
Again, your healthcare agent should be someone who is easily accessible. Someone that you feel comfortable discussing your wishes with, even though they may be uncomfortable topics, and someone who respects your choices and would help you carry them out. Most people pick their spouse or adult child to be their healthcare agent. However, if you have a medical professional in your family, that person may be a good choice depending on their relationship with you. Ultimately it is up to you to choose someone you are comfortable with making these types of medical decisions. 
Why do you need a healthcare power of attorney?
While not all healthcare power of attorneys ever go into effect, it is important to have one in the case of an emergency. You never know when you will be unable to make decisions or communicate your decisions for yourself. If you need help with creating a healthcare power of attorney, medical directive, or other documents that formulate a well-thought-out estate plan, consider scheduling an initial call with us.