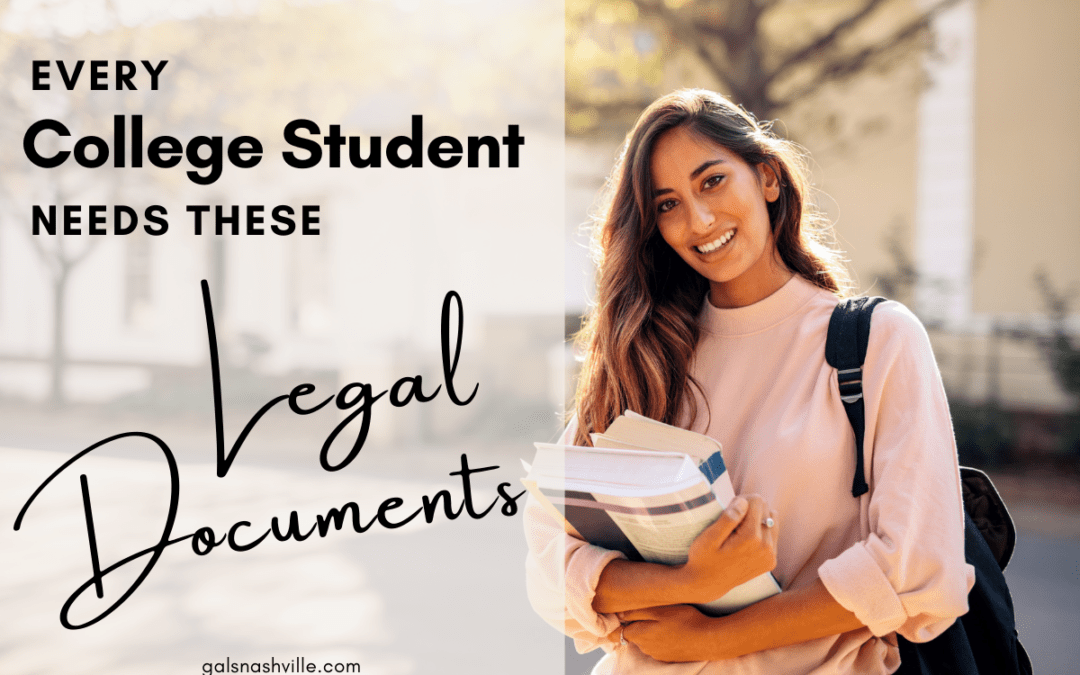 The stress of leaving home and becoming an adult can be difficult for anyone. It is especially tough for college students and young adults who have to face the uncertainty of their future. They have to support themselves and are going to gain the power to make decisions on their own, for better or worse. However, there are a few legal documents that they can get to make the transition easier.
What legal documents does every college student need?
TLDR;
Every college student needs powers of attorney for finances, powers of attorney for medical decisions, and an advance directive for healthcare. They should also fill out a FERPA waiver so that a parent or other trusted adult can access their student records (if needed). Not only are these documents practical in getting help with the big stuff, but they are a great lesson in what "adulting" is all about.
What is a "Power of Attorney" or POA?
A power of attorney is a legal document in which the principal (the person granting the power of attorney) grants another person (the agent) the power to act on their behalf. For example, an agent could help the principal make and carry out decisions about the student's finances, health care, and other important matters.
In most cases, we create two types of powers of attorney- one for financial issues and one for medical issues. It is important to note that the college student needs to be the one who initiates and discusses their powers of attorney with a lawyer. A parent cannot create a power of attorney document for their child.
How to choose the best agent for powers of attorney
For most young adults, the parents are the trusted partners in making important decisions. Therefore choosing a parent as an agent for power of attorney makes sense for a college student. However, it's important that the individual assigning the powers choose what is best for their situation. Here are some things to consider:
For medical powers of attorney – choose an agent who will be able to carry out the principal's wishes
A college student should choose an agent who will be able to make medical decisions according to their personal preferences. Who do they want to have to communicate with the hospital in an emergency? Does that person support their values and would they be able to carry them out in the event of a difficult decision?
For example, when I was in my late 20s and in law school I prepared my first advance directive. When I tried to have a conversation with my parents about what I wanted for end-of-life care, it was unfathomable to them that I would want to discuss it. I also knew that based on my wishes, it would be very difficult emotionally, if not impossible, for my parents to honor my choices. For that reason, I selected my brother and best friend as my agents. In short, a college student needs an agent who can carry out their preferences for medical care.
For financial powers of attorney – choose a responsible and trustworthy agent
A financial power of attorney agent should be trustworthy. They need to be someone who is responsible for their own finances and will put the principal's best interest above their own.
Anyone who chooses an untrustworthy agent would risk losing all of their savings. What's to stop an agent from draining a bank account and running off to Fiji? While this is an extreme example, and there are legal remedies for someone who abuses their power like that, it is better to not have to deal with that happening.
What is an "Advance Directive" and why does a college student need one?
An advance directive is a written statement by a patient or their legal representative that outlines their wishes for medical treatment in the event of incapacity or death. Every college student should take the time to document their preferences for medical-related decisions.
For example: In a medical emergency does the individual want CPR if their heart stops? Do they want a ventilator if they cannot breathe on their own? What about a feeding tube or life support?
Although nobody wants to think of these scenarios, it is helpful to have these decisions spelled out. It's stressful for friends and family to make these types of medical decisions.
I want to make it perfectly clear: Having an advance directive is important for everyone to have, no matter their age or health. It is also important to review advance directives through each stage of life. The treatments that we want at age 30 or 40 may not seem like such a great idea as we reach into our 90s or 100s.
What's the difference between a power of attorney and an advance directive?
It's easy to see why people confuse a power of attorney with an advance directive. So, what is the difference? A power of attorney grants an agent the ability to act on behalf of a principal, should they become incapacitated. An advance directive for healthcare, on the other hand, specifically addresses what someone wants if they are unable to make decisions for themselves. It is a written record of what to do (and not to do) in an emergency or end-of-life scenario.
When does a power of attorney or advance directive go into effect?
Financial POA
There is a lot of flexibility when it comes to the terms of a financial power of attorney. A limited power of attorney can go into effect when a specific event happens, such as incapacitation. There are also terms that make a power of attorney go into effect immediately. A qualified attorney can create a power of attorney to suit anyone's situation.
Medical POA
When it comes to medical care, a healthcare provider will always make an attempt to communicate with the patient first. In the case of incapacity or impaired judgment, however, a doctor will communicate with the medical agent or refer to an advance directive instead. For example, let's say a patient is in a coma or under anesthesia. The doctor will refer to a medical agent or advance directive when making a time-sensitive decision for their care.
*Click here to learn more about when a POA goes into effect.
Powers of attorney and advance directives are useful at any stage of life
Powers of attorney and advance directives are useful, no matter the age or stage of life a person is in. While most older adults have powers of attorney and advance directives in their estate plan, a younger adult could make use of them too! For example, a college student can give powers of attorney to their parents and create an advance directive just in case they need help. These legal documents can help the student navigate the essential functions of "adulting" like managing bills, health and property insurance, leases, and more. Additionally, in the event of a tragedy, a medical power of attorney will allow the parent to make decisions on the child's behalf. This is why it's important to have powers of attorney and advance directives in place, no matter the stage in life.
Hire an attorney to draft a power of attorney
Although there are forms online for creating powers of attorney, having a lawyer draft your document will ensure that it complies with all the legal requirements set forth by the state. Online forms can fall short of holding up in court. With an insufficient power of attorney, or a lack of one at all, a family may have to fight for their loved ones' wishes in court. The process of going to court under these circumstances is painful, expensive, and time-consuming. Most people want to avoid putting this kind of stress on their families.
Anyone can make their own advance directive
While the subject matter is difficult to think about, the process of creating an advance directive is easy. Just download the form online and prepare it at home. There's no need for an attorney. To make the advance directive legal, sign it in front of a notary or two witnesses. For your convenience, we've included a link to the Tennessee Advance Directive for Healthcare form here. As a courtesy to our clients, our firm will include the preparation of advance directives, along with a notary, as a part of the flat-rate estate planning package or the "Adulting Package".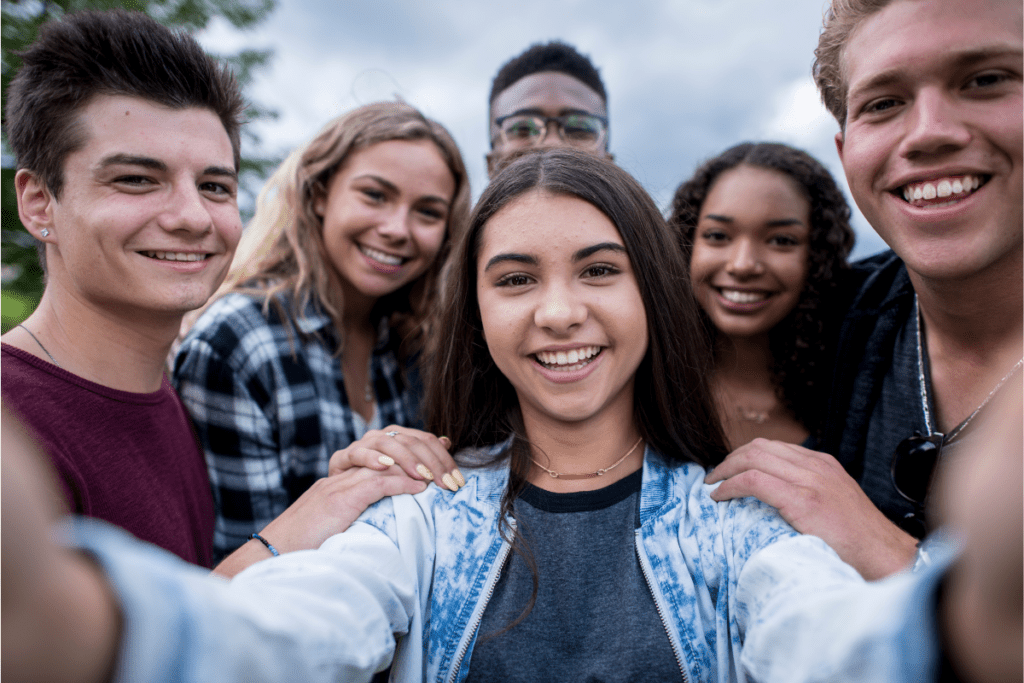 In conclusion
Powers of attorney, advance directives for healthcare, and a FERPA waiver are documents that every college student should have. They are among the many important decisions a college student will make during their lifetime. It's never too early to prepare for life's unknowns.
GALS offers an "Adulting" gift certificate for college students!
Looking for the perfect graduation gift? A gift certificate to our "Adulting" package is a great way to help prepare a young adult for life's "what-ifs". In addition to legal counseling, this package includes powers of attorney for finances, powers of attorney for medical care, a FERPA waiver, and an advance directive with a notary. Click here to buy your gift certificate. All you need is the name and email address of the recipient and we will take care of the rest!