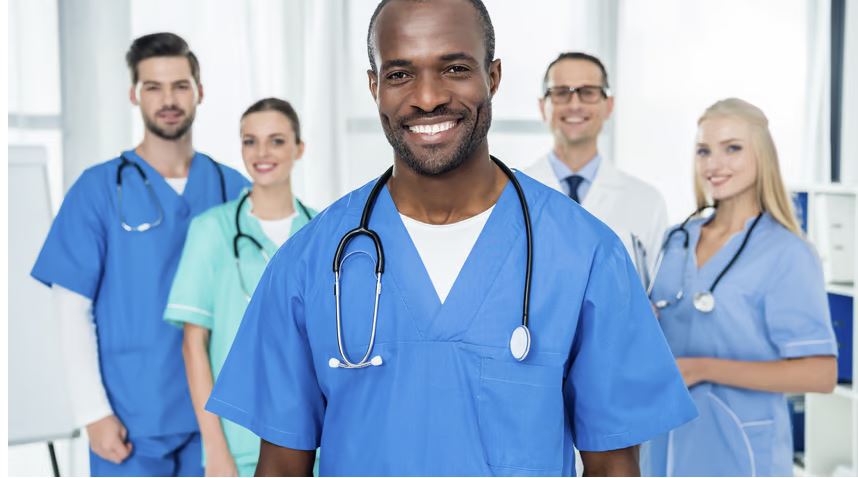 So you've been to your primary care provider and they've told you it's time to see a specialist. Or maybe they're changing practices or retiring! Or maybe you're looking at our list of recommended doctors appointments and realizing you need to make some new appointments as you get older. Whatever the case, now you're tasked with finding a new doctor – and it might feel daunting. We've got some tried and true recommendations to make this task just a little easier for you.
Don't be afraid to ask for a recommendation!
Start with the doctor you trust – who do they recommend you visit? Maybe that's a specialist within a greater healthcare system (Vanderbilt, St. Thomas, etc.) or maybe it's someone who has expertise in your specific diagnosis. But don't stop there! Next, if you're comfortable, reach out to your family and friends to see if they have a provider whom they really like. Why do they like their doctor? If you trust their opinions, this might be a good resource for you.
If you're able, consider the possibility of driving to get a good doctor. Sure, they're on the other side of town, but if they come highly recommended and you're only going 1-2 times a year, it might be worth the traffic!
Lastly, be sure to consider any deal breakers. This looks different for everyone, but it could include transportation factors, a specific focus in their practice, or you're looking for a doctor of a specific gender (like a female OB/GYN). Take my example – my husband and I are child-free, so I was very pleased to find a gynecologist who doesn't also help with childbirth. It means she is able to focus on what matters to me and isn't away delivering a baby when my appointment time comes around.
Check out their internet presence.
Most offices these days have a website, listing their hours, providers, and even patient ratings of the physicians. Do you like what you read there? Or is there something that makes you think twice? If there are comments, take the time to read those, as they may give you a deeper understanding of the provider's demeanor and care (rather than just a 5 star rating).
Additionally, use this website to confirm the doctor's licensure. You can also view any disciplinary matters on your particular doctor in their Practitioner Profile on this website.
Contact the provider's office.
The last thing you want is to show up and find they only accept a certain type of insurance coverage! Call the office and ask if they take your insurance; you can find your information on your insurance card. Keep in mind that the staff may need to look up the information, but "I don't know" is not an acceptable answer here. If the person who answers isn't sure, ask to speak to someone in the billing department to verify your coverage.
Don't forget to also ask if you will need a referral to their office from your primary care provider. Some specialists will accept self-referrals, but your insurance company might think otherwise!
What about a copay?
Oftentimes, your insurance card will list a copay amount for various types of providers. If not, be sure to log in to your insurance company's website and verify the copay, or call the number on your card to speak with a representative. Specialist visits typically have a higher copay amount than a regular PCP appointment; you will want to be prepared.
Remember: just because you see a doctor once doesn't mean you have to continue seeing them. Just like any professional, you should find someone that you are comfortable with – which isn't a reflection on the doctor or their skills, sometimes it's something that you just have a gut feeling about and want to find a better fit. Feel free to tell the doctor this. If you can articulate what you want, tell them and ask if they have a recommendation. They probably know other doctors in their area!
You and your provider are a team, and by working together, you should be able to ensure you are taken care of for years to come! You have the ability to direct your healthcare and make decisions for your future; hooray for being proactive!