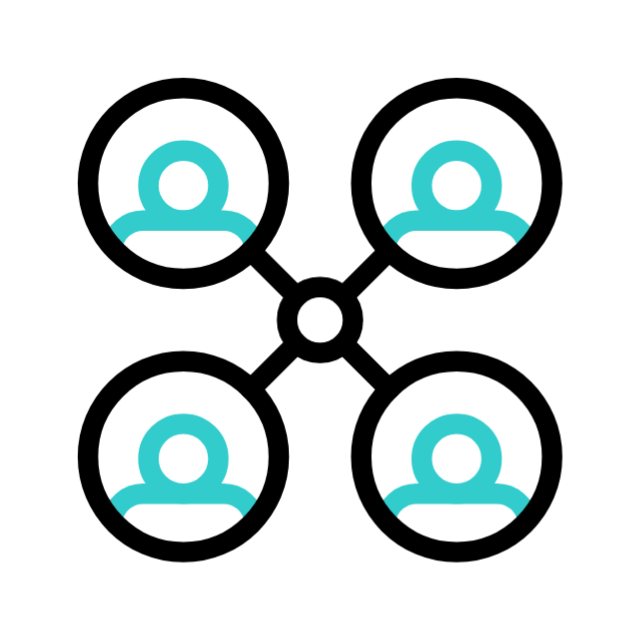 April Jackson
Attorney
April does not like writing bios. But in typical "doom and gloom" attorney fashion, here's her pre-written obituary (abbreviated for length): 
April Harris Jackson is the daughter of Donna and Charlie Jackson, a public school teacher and civil engineer.  She was born and raised in Nashville, along with her brother Jonathan (Brandi). 
As a child, she enjoyed having her homework done early, spending her evenings goofing off during Girl Scout meetings, and reading books that were way too mature for her. 
April ultimately graduated from Hume-Fogg Academic High School, and went to UT-Knoxville where she double majored in Women's Studies and Sociology with a Criminal Justice emphasis. Her failure to get into law school immediately after college was one of the best things that ever happened to her. 
After getting her bachelor's degree, April went on to work at a Nashville nonprofit serving domestic abuse survivors. It was there that she saw her education put into perspective, and the many examples of her personal privileges. It was during this time that she met Ian, who ultimately met her unusual requirements for marriage. 
For four years, April worked full time at a law firm and went to class three nights a week at Nashville School of Law.  She saved her Christmas money to take summer classes.  She started talking to her family about what she would want in a medical emergency and assigned a healthcare agent. She made a lot of great friends both in and out of school.  April and Ian got married at Scout camp the day after finding out she passed the bar exam. 
 After a great death was scarred by a family feud over inheritance, April knew that she wanted to prevent other families from going through similar situations. Whether being brave or foolish, April quit her job at the law firm and began her own firm in January 2013. She began taking appointed cases from the General Sessions Court and Probate Court, which ultimately led her to realize how much she did not know.  So she set out to learn it. 
In 2016, April changed the name of her self-named firm to Graceful Aging Legal Services, PLLC- an aspirational name to describe what she wanted to help her clients achieve.  In 2020, April shut down the office space that she was paying for (but not using) and moved to a virtual office format.  
Since then, the office has continued to grow, with a smart and dedicated team that will carry on April's joy of estate planning long after she's gone. Well, maybe not. But they'll still be out in the world doing amazing things. 
April and her husband, Ian, did the traditional pandemic-era American family thing of buying a house and getting dogs who then ruined their furniture.  Her extracurricular activities included organizing various committees for the Nashville Bar Association, various informal networking groups, and volunteering for causes she cared about.  At home, you could find her under a blanket or a dog, planning her next woodsy getaway, and eating way too much cheese. 
Other notable facts about April: She totally geeked out over stamps, followed every instagram account that might possibly teach her something, got way more continuing education credit than she was required to, wore jeans for almost every occasion, had a black thumb but never gave up, had a closetful of candles, wore hair tinsel well into her [age most people would consider "too old" to wear hair tinsel], and her personal motto was "I do what I want" which was also adopted by at least two of her dogs.
Erin Yousief
Director of Operations
Erin Yousief is the Director of Operations at Graceful Aging Legal Services. 
Erin grew up here in Nashville, but moved to New York to pursue her undergraduate degree in politics from Sarah Lawrence College, where she was the recipient of three academic scholarships. 
In 2018, Erin returned to Nashville to be with family. She helped her sister Lydia establish ElMahaba Center, a non-profit serving Middle Tennesseans. 
In her free time, Erin enjoys reading, writing, and baking.
Ivy Grizzle
Associate Attorney
Ivy Grizzle is an Associate Attorney at Graceful Aging Legal Services.
Ivy grew up in a quiet suburb of Atlanta, Georgia and received a degree in Public Health from Georgia College in 2019. She then moved to Nashville to study law at Belmont University, where she graduated with her Juris Doctor in 2022. 
During her last semester of law school, Ivy served as our field placement intern where she helped prepare estate planning documents for pro bono clients. After graduating, she stayed on to work as our law clerk while she studied for (and passed!) the bar exam and officially joined the team as an associate in January 2023.
Ivy is passionate about reproductive rights, the outdoors, and live music. However, the true center of her universe is her black lab, who is conveniently also named April. In her free time, Ivy can be found baking Taylor Swift's chai cookie recipe, hiking, or watching documentaries about her favorite bands.
Caitlin Britwum
Intake Coordinator
Caitlin Britwum serves as the Intake Coordinator for Graceful Aging Legal Services. 
Her career has been rooted in the non-profit sector, providing training and education to individuals of all ages. Her experience ranges from fall prevention programming for older adults, to car seat safety training for new parents, to helping ensure mental health professionals have the training they need to maintain their licensure as they serve families. Most recently, she was serving as a Program Coordinator for a public library in Iowa. While at GALS, she stays focused on providing potential clients a positive intake experience and ensuring our systems run smoothly to provide the best client experience possible. 
Originally from Nebraska, she makes her current home in Nashville with her husband, Kofi, and their daughter, Louisa. In her free time, she can be found cross stitching, reading, or traveling to visit her friends and family across the country.
Daniel Sapnu
Administrative Assistant
Daniel Sapnu is the Administrative Assistant for GALS. His work as an Information Technology Specialist before in both government and private sectors prepared him in his current administrative tasks. Daniel ensures that the data that needs to be processed is done, he also handles a variety of tasks, from general administrative duties to back-end technical tasks.
When he's not in front of the computer, he loves spending quality time with his wife and their furbaby, Raj. Daniel also regularly engages in calisthenic training.